Radioplayer
If you're in front of your computer, make sure you have JACK 3 blaring out on Radioplayer.
You can listen online through UK Radioplayer by clicking on LISTEN LIVE at the top of this site, enjoy!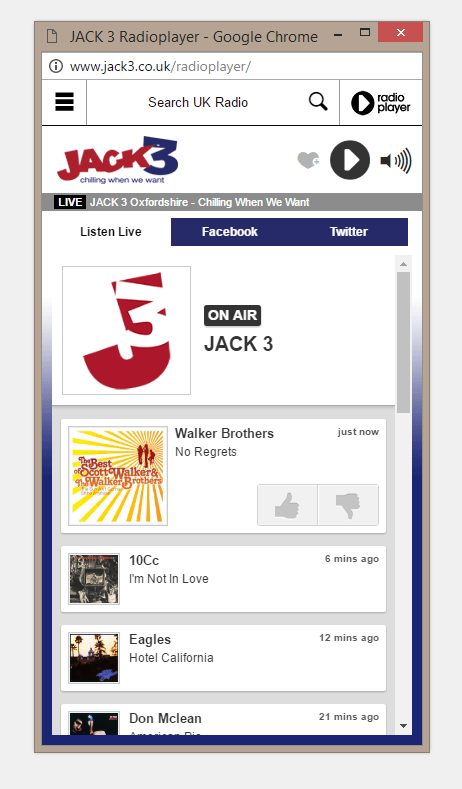 JACK 3 app
You never know when you might need a bit of a chill out. Be ready wherever with our free app.

Fancy a break?
Don't worry about it, just pop the sign up and we'll look after things here.