JACK's Gold Rush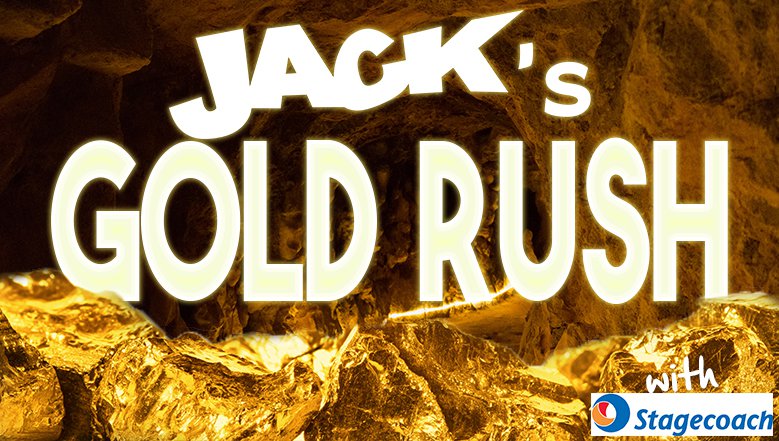 We don't often give away cash at JACK.
Let's face it, we don't often have two sticks to rub together. But when we do have some dosh to give away, we have a bit of a rush to the head.
That's why all week from Monday 11th November, we'll be giving listeners the chance to get their hands on oodles of cash twice a day.
All to celebrate Stagecoach's 21 new buses arriving on the S1 and S2 services from Carterton and Witney to Oxford. They're not just as good as gold... they're better! Brand new, pretty plush and environmentally friendly. Hop on board one today.
Every morning during JACK's Morning Glory and again in the afternoon, we'll start the clock as our jackpot goes up. And up. And up!
All you need to do is say stop before the random buzzer sounds! Cash out early and you'll be quids in - but take a gamble and you might lose the lot.
Fancy your chances?
Fill in the form below and, if selected, you'll get a call from Trev and Rich to play JACK's Gold Rush.
JACK 3 app
You never know when you might need a bit of a chill out. Be ready wherever with our free app.

Fancy a break?
Don't worry about it, just pop the sign up and we'll look after things here.