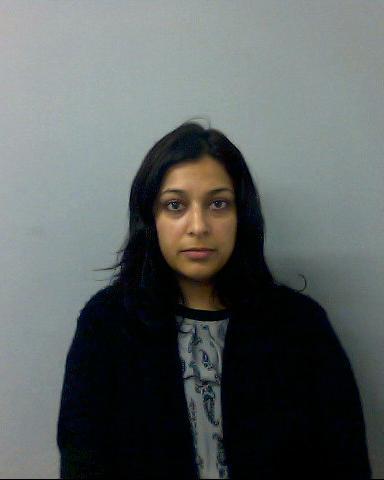 38 year old Fiaz Munshi has today been sentenced for the manslaughter of two children in an arson attack in Oxford back in 1997.
She was found not guilty of two counts of murder this week following a lengthy trial at Oxford Crown Court.
The jury had heard how the arson was committed in revenge after a bitter feud between two warring families.
15 year old Majid Khan and 8 year old Anum Khan died in the blaze almost 20 years ago after petrol was squirted through the letterbox of their home on Magdalen Road.
Their older sister Shehanaz Khan has just given this reaction outside court:
Jurors were told how 38 year old Fiaz Munshi from Manley Road in Oldham and her sister Riaz were shamed by revelations about their criminal lifestyle and had been involved in several violent and aggressive encounters with the Khan/Akhtar family before the fire.
Oxford Crown Court heard that, just after 3am on August 26th in 1997, two plastic drinks bottles containing petrol were poured through the front door of 156 Magdalen Road.
"Then what must have been a substantial amount of petrol was squirted into the hallway of the house through the letterbox. The petrol fumes were ignited and the fire began in the hallway and swept up the stairs with some considerable ferocity and into the three bedrooms on the upper level," said Neil Moore, prosecuting.
Seven members of the same family were asleep in the upstairs rooms of the house.
Fiaz Munshi and others were arrested on suspicion of murder on 23 September 1997 - but there was insufficient evidence to charge her so she was released from custody and flew to Pakistan.
Just two days later as a result of new evidence a number of arrests were made, with six people charged in connection with the murder of Anum and Majid. In October and November 1998 those 6 were tried for the murders at Birmingham Crown Court.
Five of them were convicted of murder and jailed for life but the jury could not reach a verdict on the sixth, Riaz Munshi, then 26 from London, who was discharged and re-tried the following year, convicted of manslaughter and sentenced to 12 years in prison.
Fiaz Munshi is today the seventh person to be jailed for the arson attack, after bring found guilty of two counts of manslaughter.