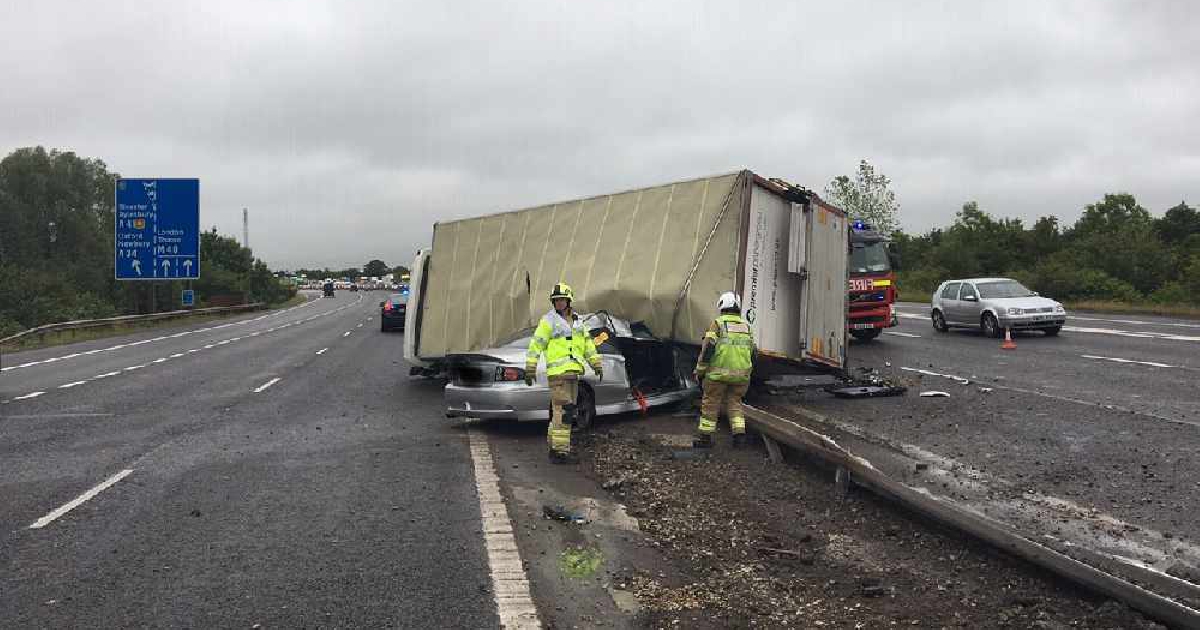 PICS: Oxfordshire Fire and Rescue
A lorry overturned near Bicester, with reports of 2-hour tailbacks.
Fire and Rescue crews scrambled to the Southbound carriageway near junction 9 yesterday morning.
One pump Banbury, two from Bicester and a Specialist Rescue Tender from Kidlington helped out at the scene.
A car was also involved in the crash, it came to rest on the central reservation, with the HGV landing on top of it.
It prompted a large-scale response from all three emergency services.
South Central Ambulance and Thames Valley Police were also called out, along with the Highways Agency and recovery teams.
Traffic was affected on both the north and southbound carriageways throughout rush hour.
Both drivers suffered non-life-threatening injuries and were taken to the John Radcliffe for treatment.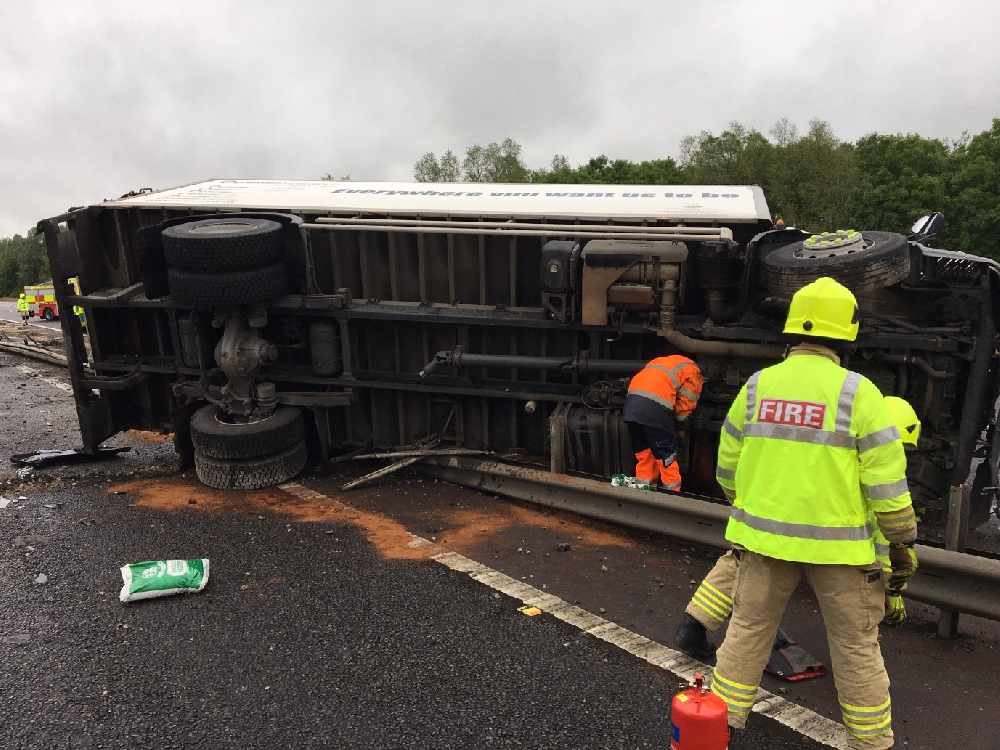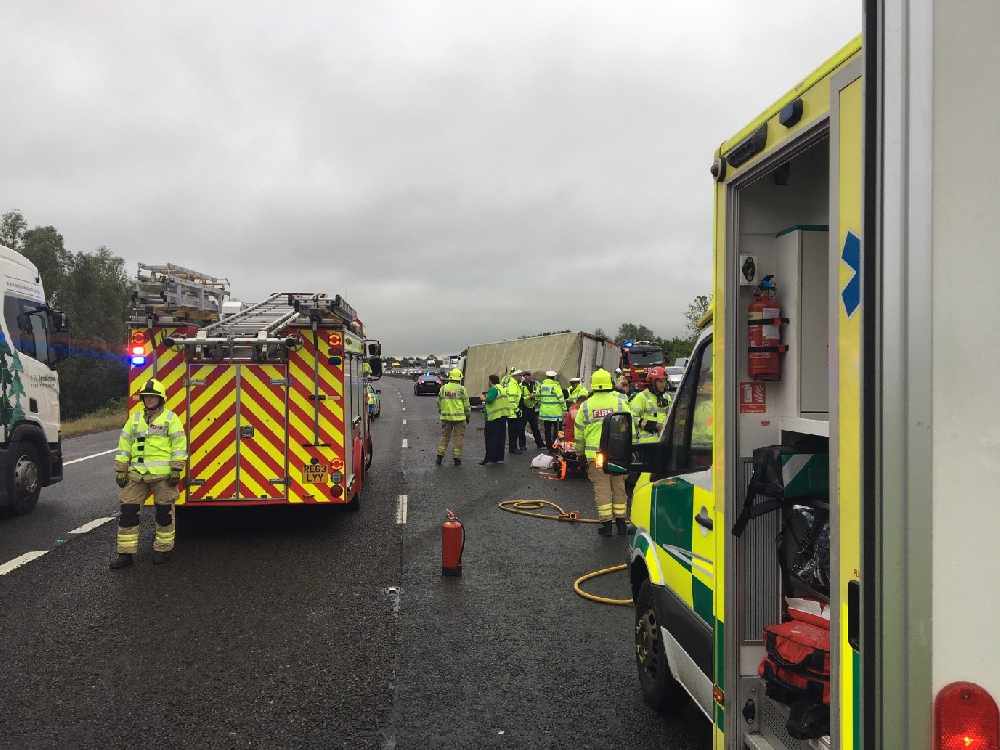 Station Manager Mike Clarke who attended the scene stated:"Both drivers involved in this incident were extremely fortunate not to have suffered from more serious injuries. Miraculously, the force of the impact tore the car driver's door off, meaning that he was freed without mechanical assistance from us.
"Due to where both vehicles came to a stop, it was necessary to reduce the number of running lanes then eventually close one carriageway altogether to recover both vehicles safely. Such decisions are never taken lightly, and the County Council's Emergency Planning team were alerted at the earliest opportunity to put diversions in place"
Thames Valley Police is now investigating the cause of the crash.
Everywhere you want us to be....except blocking the M40!!! pic.twitter.com/G4GjJNXyvB

— ℂ𝕒𝕣𝕝𝔽𝕣𝕠𝕞𝔹𝕦𝕔𝕜𝕤 (@CarlFromBucks) June 12, 2019