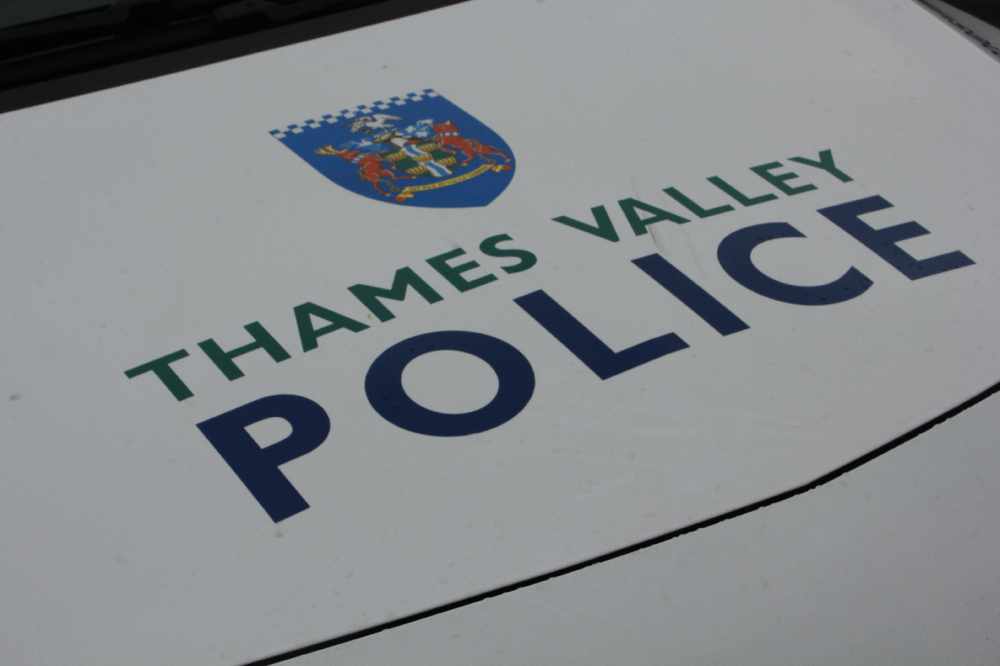 He needed hospital treatment.
A 57-year-old man was walking along Barns Road close to Templars Square shopping centre on Friday at 9pm when he was approached by a man he didn't know.
An altercation broke out between the two men when the offender pulled out a knife and cut the victim's head. He then ran away.
The victim received treatment at John Radcliffe Hospital. He has since been discharged.
The offender is described as a black man and was seen wearing a grey hooded top, grey trousers and black shoes.
Investigator Beth Stevens, of Oxford police station, said: "We would like to speak to anyone who witnessed this assault or may have been in the area at the time. Did you see someone acting suspiciously perhaps or running away from the scene? We are keen to hear from anyone who can help us with this investigation.
"You can get in touch using our online form or by calling 101, quoting reference number 43210149843. Alternatively you can also contact independent charity Crimestoppers anonymously on 0800 555 111."