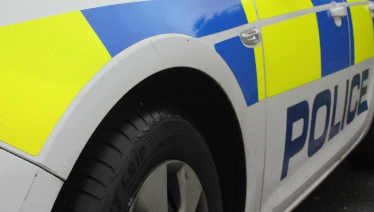 Police think up to five people were involved in the incident.
The 'violent' altercation happened on High Street, outside the Greggs, and also in White Lion Walk, on Saturday at 7pm.
One man was taken to hospital with a broken jaw following the incident where he remains. Another man suffered hand injuries, but didn't require hospital treatment.
One of the offenders is described as a mixed race man, who was tall and of a skinny build. He was believed to be aged in his late teens or early twenties.
Another offender was a white man, who was tall and had fair hair, believe to be aged in his thirties.
Police don't currently have any more descriptions of the offenders.
Investigating officer, PC Benjamin Tims, of Banbury police station, said: "This was a particularly violent incident which has caused two people to sustain injuries, one of whom remains in hospital.
"I would appeal to anyone who was in the area of where this took place to please think about whether you saw or heard anything that could relate to this incident.
"Please consider the physical descriptions of those involved. Did you see anyone matching these descriptions before or after the incident took place?
"Anyone who can help is asked to report online, or make a call on 101, quoting reference 43210257657.
"Alternatively, you can call independent charity Crimestoppers on 0800 555 111, for which you will receive 100% anonymity."