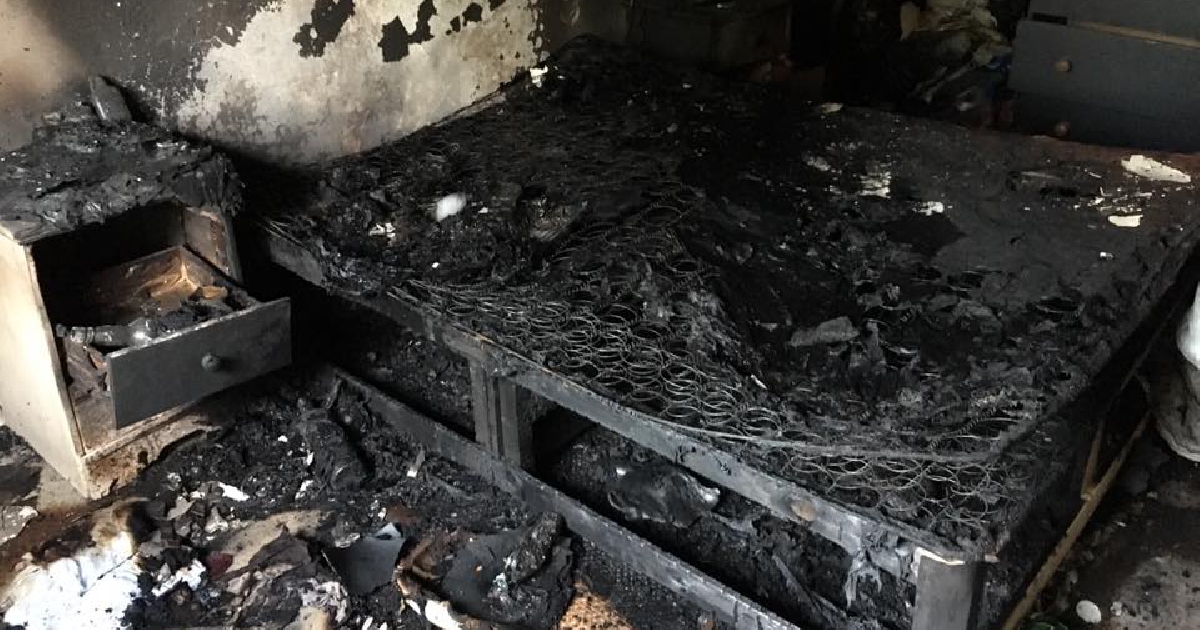 PICS: Oxfordshire Fire and Rescue
Fire crews found him unresponsive in the hallway.
A fire broke out in a second-floor flat in Littlemore last night (02/06)
It was heavily smoke filled when crews from Slade Park and Rewley Road station arrived shortly after 7pm.
They found a man in the hallway who was unresponsive and unable to escape.
Firefighters also led two people from the adjoining flat to safety.
Two men were taken to hospital with a third checked by paramedics at the scene.
The fire is believed to have been caused by a discarded cigarette in the bed, whilst the occupier was asleep.
Neighbours were alerted to the fire, thanks to smoke alarms and Oxfordshire Fire and Rescue says the casualties are 'expected to make a recovery'.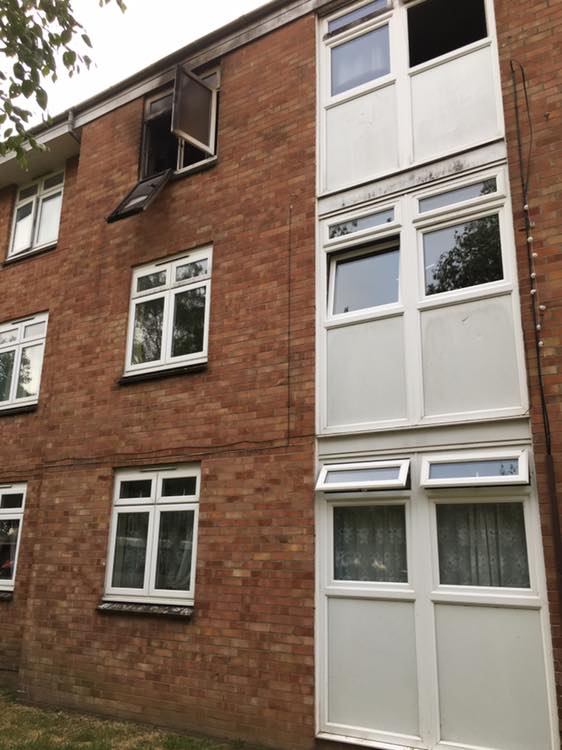 Crews later re-entered the property to locate and extinguish the fire, stopping it from spreading to adjoining flats.
Incident Commander, Crew Manager Dan Shepherd from Slade Park Fire Station said: "This incident highlights the absolute importance of working smoke alarms in properties for raising the alarm.
"Had it not been for the prompt actions of the neighbours calling the fire service on hearing a smoke alarm activating this incident could've had a very different outcome with a fire spreading to adjoining properties and putting further lives at risk.
"We would also strongly recommend that people do not smoke whilst in bed and make sure that when a cigarette is discarded it is fully extinguished, in a correct manner, before either going to sleep or leaving the property as a fire can quickly develop."
Thames Valley Police also attended to assist with the incident.