Tomorrow marks the first anniversary of his death.
PC Harper was killed in the line of duty on 15 August 2019.
Three teenagers were sentenced to 16 and 13 years for the 28-year-old's manslaughter at the Old Bailey last month.
Today, Thames Valley Police officers gathered at Abingdon Police Station and Newbury Police Station in Berkshire for services being held in his memory.
A minutes silence was held at 11am across the force.
Addressing the officers in Newbury, Inspector Al Hawkett said: "We gather here today, as we did a year ago, to remember Pc Andrew Harper, who gave his life on behalf of others."
Mr Hawkett said: "Andrew was a brave young police officer, killed whilst doing the job that he loved."
He then read a poem written by Pc Harper's widow Lissie. She described her husband as "kind and strong without venom or greed".
It continued: "The whole world knows your name and the life that was taken.
"Yet it's me that feels the pain every time I awaken.
"The friendliest giant, you became known to all.
"Many hearts were broken when they heard of your fall."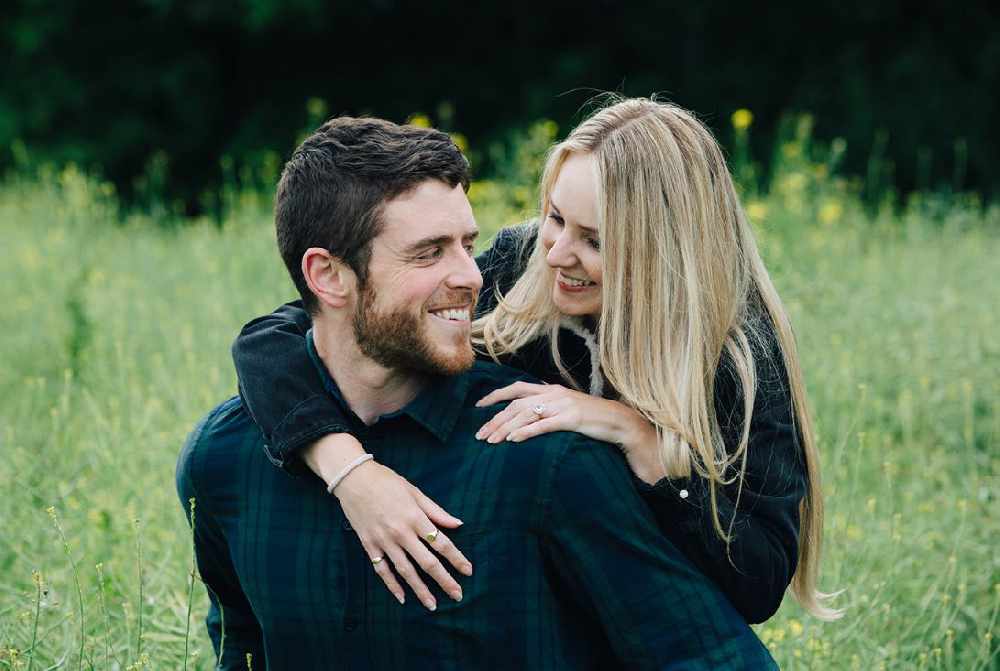 Speaking at one of the memorials today, Thames Valley Police Chief Constable, John Campbell, said: "These past 12 months have been an incredibly difficult time, especially for Andrew's family, who are hear with us today. I can only imagine what they have had to endure."
He went on to described the loss of PC Harper as a 'tragedy' which has 'deeply affected' Thames Valley Police and the wider public.
Reverend Chris Maguire also paid tribute. He said: "Andrew, we remember you in the stories and laughter, the secrets of friendship that we treasure, in the risk of vulnerability, encouragement and the support you offered, we remember you.
"In the depths of our sharing, in our struggling, our caring, our living. We will always remember you.
"As we pause today to remember Andrew, we give thanks for his service and deeply saddened that he lost his life while protecting others."
Simultaneous services have been held in Sulhamstead and Abingdon, where PC Harper was based.
Due to social distancing requirements, the memorials will be repeated to allow more officers to pay their respects.
Roads Policing officers teamed up with Berkshire fire crews to remember their colleague PC Andrew Harper this morning. They observed the one minutes silence at 11am, along with creating a tribute out of fire hoses. pic.twitter.com/TqTyYEmtPp

— TVP Maidenhead (@TVP_Maidenhead) August 14, 2020