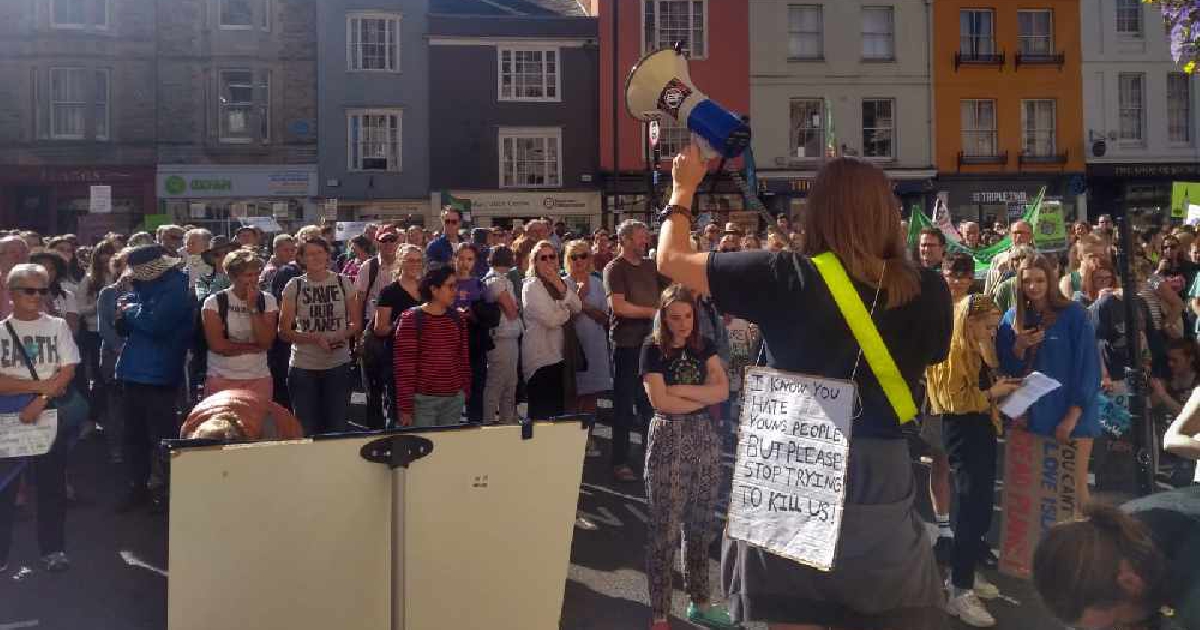 Some students have taken time off school to join the protest in Broad Street.
Climate change strikes are happening all over the UK, and the world today.
The government says young people shouldn't miss out on school to join protests, yet hundreds of thousands are expected to skip lessons or lectures so they can take part.
EJ Fawcett from Oxford Youth Strike (pictured) helped to organise the huge demo in the city today.
The day of action has been inspired by teenage activist Greta Thunberg.
Activists in Oxford are preparing for today's #ClimateStrike
Join us on Broad Street at 11am pic.twitter.com/4LxGCJLzKe

— Oxford UKSCN (@OxYouthStrike) September 20, 2019
Protests are also happening in Aberdeen, Birmingham, Belfast, Cardiff, Edinburgh, Newcastle, Glasgow and London.
The global action is ahead of a UN summit on climate action in New York next week.
Oxford East MP Anneliese Dodds was among the crowd, she spoke to JackFM:
The aim is to demand political action to curb contributing factors to climate change, namely carbon emissions, organisers said.
Some more from the #ClimateStrike in Oxford. Hear clips throughout the day on JackFM! pic.twitter.com/ho9xECmhUi

— Alex Meakin (@AlexJackFM) September 20, 2019