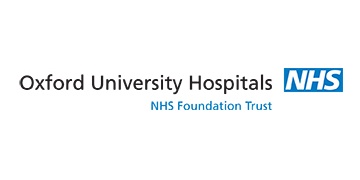 The Trust has had its CQC rating downgraded.
The Care Quality Commission's recent inspection focused on urgent and emergency care, medical care, surgery, maternity, and gynaecology at OUH.
It also looked at management and leadership.
Inspectors found that the emergency department at the JR Hospital in Oxford, frequently didn't have appropriate clinical spaces to care for patients.
Waiting times from referral to treatment and discharge weren't always meeting national standards either.
Patient privacy was also an issue.
The Health Watchdog used its 'urgent enforcement powers' to ensure patients privacy was maintained, including when they are asleep, unconscious or lack capacity when in theatre.
The Trust was also told do more to prevent the spread of infection in its operating theatres.
OUH says it's taken immediate action, including further minimising infection risks, carrying out remedial work to floors and cupboards, improving storage facilities, and adding privacy screens to all anaesthetic and theatre doors.
It's also been working on a major expansion of the Emergency Department at the JR 'in order to meet increasing demand for services.'
And, it says 'significant progress has been made in reducing waiting times in the Emergency Department' - performance improved by 4.2% year on year in 2018/19.
OUH was rated 'good' overall following an inspection during November and December 2018 and January 2019, but it now 'Requires Improvement.'
Professor Sir Jonathan Montgomery is Chair of the Oxford University Hospitals Trust:
However, the CQC says feedback from patients was consistently positive about the way staff treated them - they provided emotional support to patients and involved patients in decisions about their care and treatment.
CQC's Deputy Chief Inspector of Hospitals, Dr Nigel Acheson, said: "Since our last inspection, Oxford University Hospitals NHS Foundation Trust has not sustained the momentum and imbedded the improvements that were necessary. As a result, the trust's overall rating has moved from Good to Requires Improvement.
"We have made it clear to the trust where it must take action to improve and have placed urgent conditions on the trust's registration to ensure these improvements do take place. We will remove those conditions when we are satisfied that the trust has made sufficient progress to provide the quality of services that its patients are entitled to expect."
For caring effective and response The Trust was rated as 'Good,' but for 'safety' and 'well led' it was rated as 'Requires Improvement.'
Dr Nigel Acheson added: "I am pleased to note that the trust has a strong and engaged workforce who worked together for the benefit of patients, although it is concerning to find that some staff particularly those with protected characteristics under the Equality Act, did not always feel they were treated equitably."
Dr Bruno Holthof, the Chief Executive of Oxford University Hospitals, said: "I would like to thank all staff whose compassion and kindness has quite rightly been recognised by the Care Quality Commission. Thanks to their dedication and hard work, the CQC has rated our services as 'Good' for being caring, responsive and effective.
"However, we recognise that we are only partway through a journey to improvement and this is reflected in our overall rating by the CQC.
"We look forward to working together with our staff, patients, Foundation Trust governors, and partners in the local health and social care system to continue to address those areas identified by the CQC where we know we need to do better."
Following the inspection, Banbury MP Victoria Prentis commented: "Almost all of my constituents will have used the OUHFT's services at some point. Safety matters to us all.
"I was very concerned to read the CQC's report and will be following up with the Trust to ensure residents of North Oxfordshire receive the best quality care."