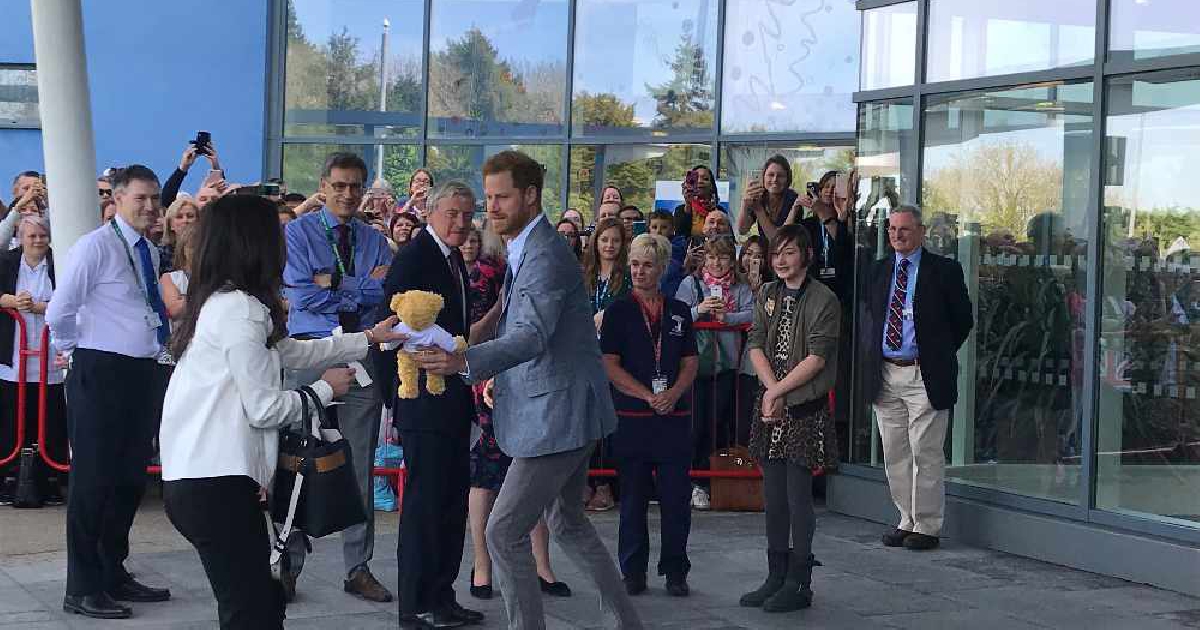 PICS: Emma Kirwan JACKfm and Toby Melville PA Wire
The Duke of Sussex took part in three royal engagements today.
Harry took a day off of dad duties to meet children and young people receiving treatment at the Oxford Children's Hospital, and the staff who care for them.
It was to highlight the positive work being done in the city to support the needs of children, young people and adults.
Our Senior Reporter Emma Kirwan was there:
13-year-old Former patient Daisy Wingrove handed the Prince a teddy for new son Archie Harrison Mountbatten-Windsor:
Jenna Turner was bringing her daughter, Anna, over from Northern Ireland for an appointment at the hospital today.
They managed to get a glimpse of the Prince:
During the tour, the Duke of Sussex said he could not imagine life without Archie - but confessed the baby kept him up last night.
He chatted to mum-of-two Ida Scullard whose son Emmett is in remission after being diagnosed with testicular cancer when he was two.
She was holding her 10-week-old daughter Ida and immediately struck up a conversation about Harry's newborn son.
Ms Scullard said: "Harry asked me if she was over the stormy period as babies are supposed to be grumpy for the first 10 weeks - and she is.
"He said he's getting used to the baby and how Archie has fitted into family life.
"He said he just feels part of the family and he can't imagine life without his son."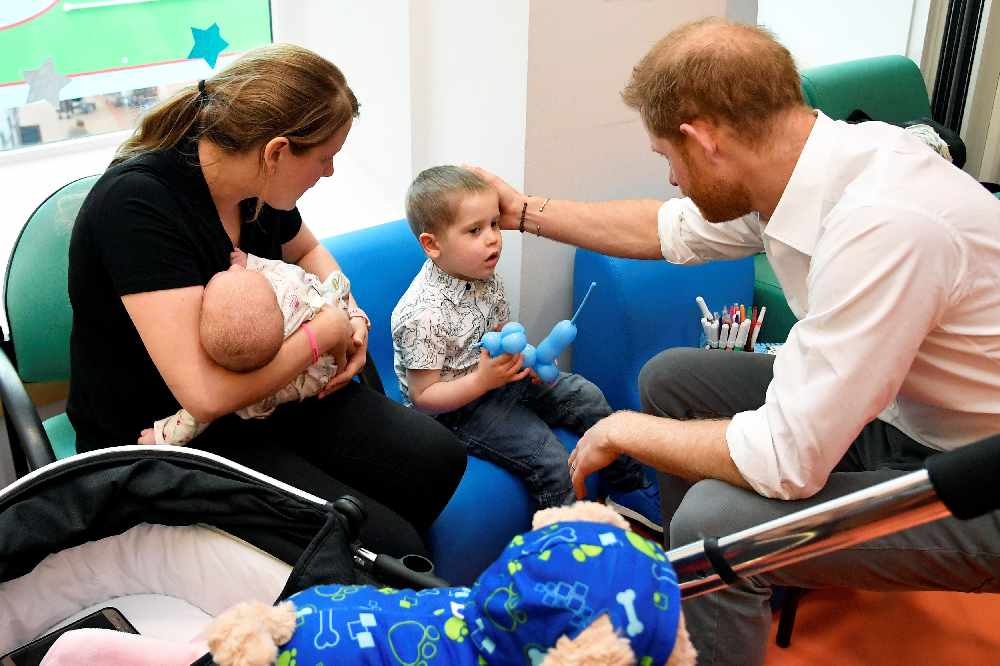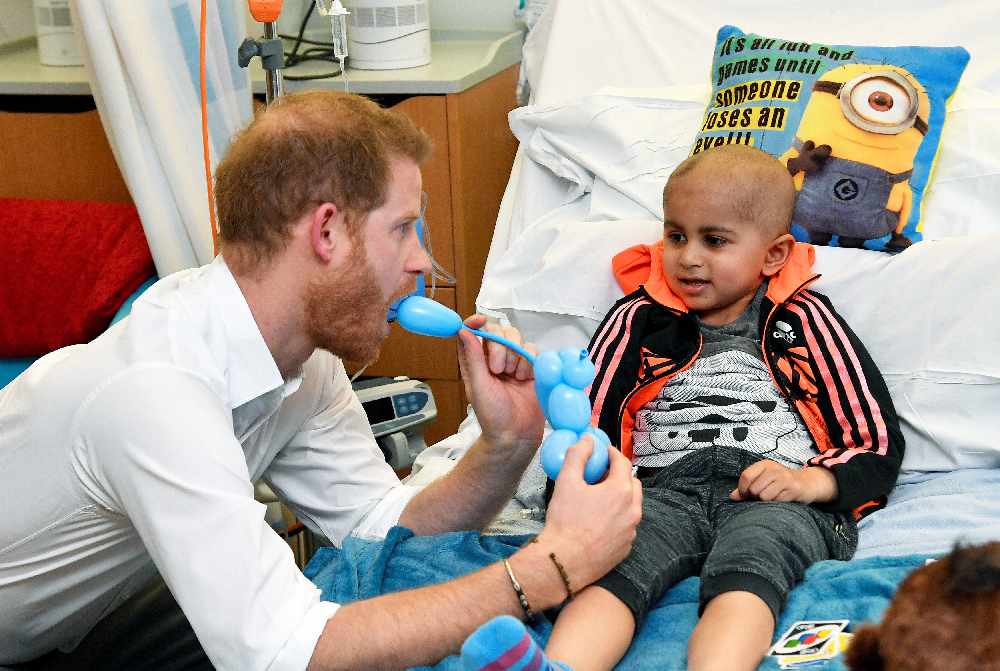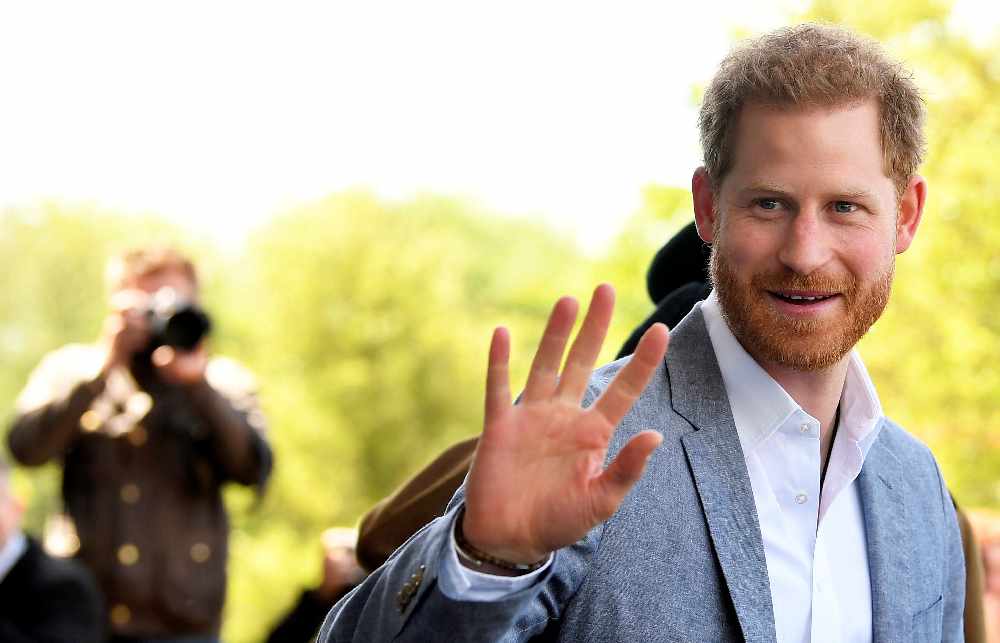 The Duke of Sussex also visited the Oxford Children's Hospital school and spoke to its teachers.
The Prince then moved on to the OXSRAD Disability Sports and Leisure Centre in Headington, which his mum Princess Dianna opened 30 years ago.
He met with people taking part in the Rebound Therapy and physiotherapy programmes, before unveiling a plaque to mark the day.
@OXSRAD tweeted that the team is 'very excited to be welcoming HRH The Duke of Sussex today!'
Sax is the General Manager there:
Prince Harry's final stop was the Barton Neighbourhood Centre to do it's 'official opening.'
He spent time greeting spectators, including local school children, who passed him countless letters and gifts - which the Prince gratefully received.
The Duke helped volunteers sort and prepare food in the cafe, before meeting young leaders from a charity in Barton called Thrive Teams - many of whom have successfully gone on to employment and further education.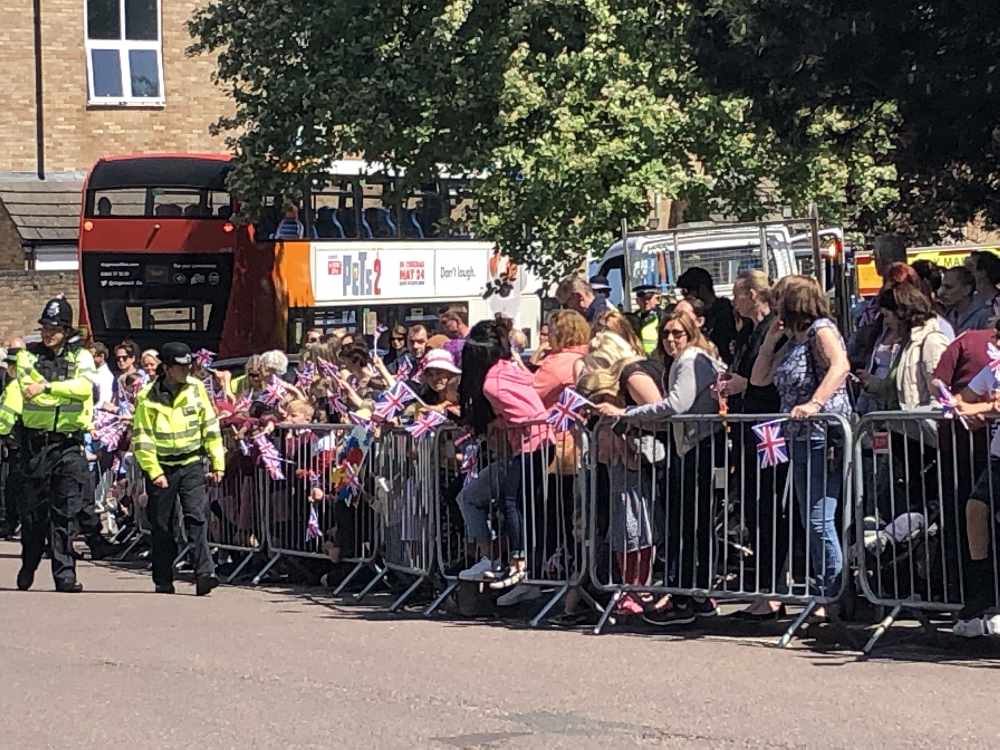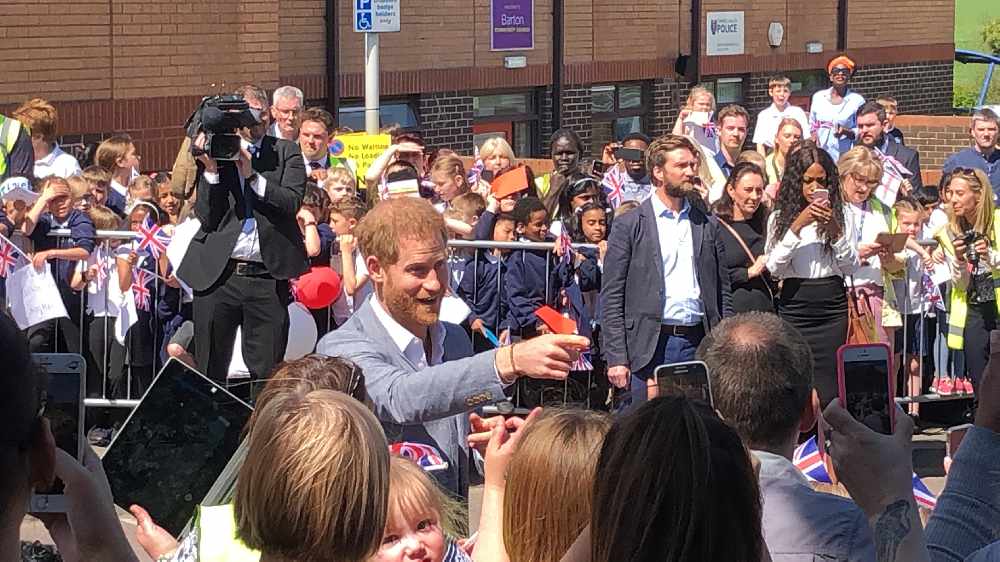 A brief message for #PrinceHarry from Anna and Beth and their Mums, supporters of @OxHospCharity (and thank you to Anna and Beth and their Mums too, for all they do 😁) pic.twitter.com/DHWc9uu3Ay

— OUH (@OUHospitals) May 14, 2019
The crowds are building here at Barton Neighbourhood Centre for the arrival of #PrinceHarry soon. #RoyalVisit #Oxford pic.twitter.com/8LWIE5lsLG

— JACK News (@jackfmnews) May 14, 2019
An up close Royal encounter for @OxfordIMPS1 when Prince Harry popped by for a visit to @OUHospitals this morning #PrinceHarry #PrinceHarryInOxford #WhenIMPSmetHarry #ChildrensHospital pic.twitter.com/Po5Ow0RrLF

— Oxfordshire I.M.P.S. (@OxfordIMPS1) May 14, 2019